奉獻與管理
少數民族宣教中心是立案註冊的非營利信心差會,以宣教福音事工為導向。所有相關支出包括宣教士生活費、宣教事工費、辦公與行政費等。所有的需要,均信心仰望主。藉著主內教會、機構團體、聖徒的參與和奉獻來支持。因此,我們相信!您點滴的財務奉獻,將匯集成神恩惠的江河,來滋潤屬靈乾旱的未得之民族。
MFCI is an officially registered non-profit faith mission agency, evangelism oriented. We work by faith despite all the expenses, the living fee of missionaries, the expenses of all missions, office logistics and administrations. They will all be dependent on God's provision through His people and offerings from Churches. Therefore, we believe every donation from you can gather into a gracious river of God, moistening the spiritual drought among the UUPG.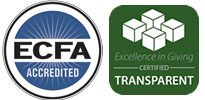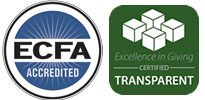 少數民族宣教中心的目標是邁向健康與健全的差會,除了聘有專業的會計師管理財務之外,自2006年起榮獲美國ECFA的會員。MFCI遵守該會宗旨及目標,在財務管理上,給奉獻者清楚的交代,並有智慧,有效率地使用支持者所奉獻的金錢,用在合神心意的聖工上,作神忠心、良善、又有見識的好管家。
MFCI aims to be a healthy and sound mission agency. In addition to a professional accountant, we are honored to own the membership of ECFA in USA in 2006 and an affirmative member since 2007. We are firmly committed to responsible stewardship of funds entrusted to us by our supporters. We seek to use your gifts wisely and effectively to accomplish tasks for the Lord.